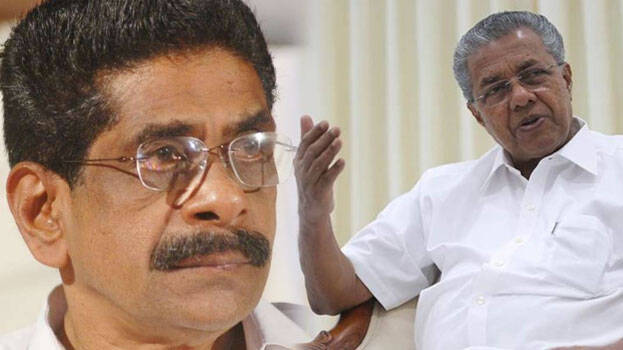 THIRUVANANTHAPURAM: Chief Minister Pinarayi Vijayan on Saturday lashed out at KPCC president Mullappally Ramachandran for holding a meeting for Congress inclined government officials. According to the Chief Minister, Ramachandran has challenged the democratic system by asking the officials to leak government information to the opposition.
"Every government official is responsible to the state government and they are liable safeguard vital secret information about the government. However, the KPCC president seems to be calling out for for a riot by urging government officials to betray the trust of the government by leaking information," the CM said.
Vijayan also said that such a statement should not have come from a person who had served at crucial positions in the democratic system.