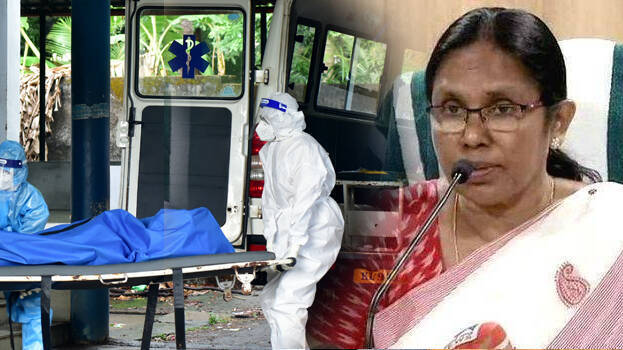 THIRUVANANTHAPURAM: Health minister K K Shailaja has said that death rates could increase further if restrictions are lifted. Precaution should be taken to prevent the spread of the disease in colonies. Ventilators could become scarce, already there is a shortage of ventilators. Nobody should be deprived of treatment. Till now, Kerala was valiantly fighting Covid-19.
Meanwhile, three people died today due to Covid-19. Rejith Lal (29) of Lakshmi Bhavan in Vellakulangara, Adoor, Pandalam native Regina (44), Mariyumma(68), a Kasargod native are the people who died today. With this, Covid-19 death toll stands at 396.
In Pathanamthitta, an alcoholic who was undergoing quarantine has committed suicide due to non-availability of alcohol. Nishant, a native of Kalanjoor has committed suicide. He hanged himself at the quarantine centre in Perumbuzha, Ranni. He had told his wife about ending his life before committing suicide. The dead body was transferred to Pathanamthitta general hospital for post-mortem proceedings.