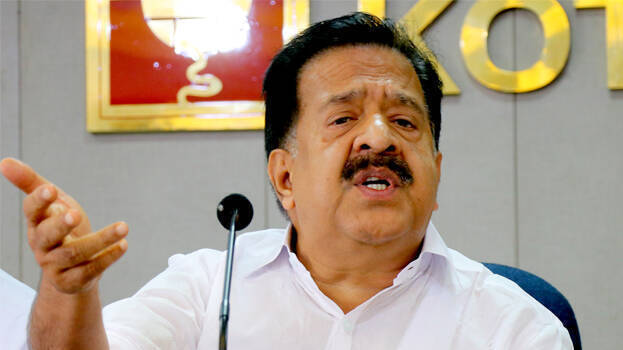 THIRUVANANTHAPURAM: Opposition leader Ramesh Chennithala mocks at LDF and the government over minister K T Jaleel being questioned by ED. "Even after Jaleel being grilled by ED parties in LDF are holding silence. Kanam Rajendran who always keep a tab on government's tilt from the 'left' is also silent. Has he gone to Kashi?
He said that as new information is coming to light every day on the gold smuggling case, this ministry has no eligibility to continue. "Chief minister should tender resignation as soon as possible. All ministers should resign. It was the chief minister who said that the probe is on the right track but LDF and the CM changed their stand when ED questioned K T Jaleel and party secretary's son. The public wants to know CM's opinion on the issue but he is not sen anywhere," Chennithala said.
"Jaleel is now mocking the media for reporting the incident of ED questioning him and he is giving flimsy justifications. He is saying that he have nothing to hide, then he should specify why he covered his head on his way to ED's office," Chennithala added
He also said that on September 22nd UDF will organise demonstrations in front of the secretariat and before district collectorates demanding the resignation of this ministry.