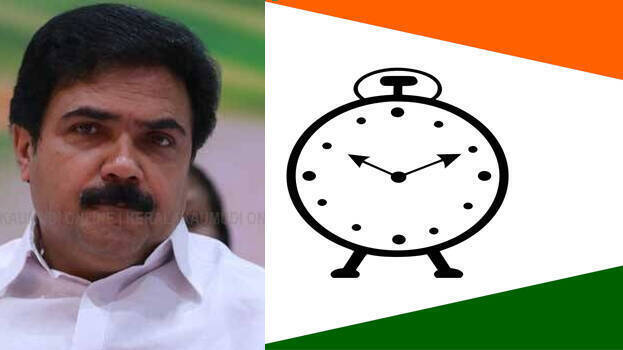 THIRUVANANTHAPURAM: UDF, in order to overcome the fatigue created by Jose faction's exit is looking towards LDF for new members. UDF with the active involvement of certain Congress leaders is planning to transfer an important party in LDF to their fold. Sources say that top Congress leaders has talked with leaders of NCP in this regard. Meanwhile, leaders of both parties hasn't given any official response.
A section of Congress leaders thinks that bringing NCP to the UDF fold would strengthen the foundation of UDF. NCP, which currently stands with Congress at the central level is also repeating the same in all states except in Kerala, where it currently stands in CPM led LDF. In Maharashtra, Uddhav Thankarey led Shiv Sena government is supported by both NCP and Congress.
All the prominent faces of NCP were former leaders of Congress. But the party, for a long time has been staying in the LDF camp. In 2011, during the assembly polls,
K Muraleedharan made an attempt to take NCP to the UDF fold but it didn't succeed due to lack of consensus among other leaders of NCP. At last, Muraleedharan left NCP to join Congress.
Meanwhile, unconfirmed reports say that state Congress leaders is also planing moves to bring NCP with the help of the newly appointed AICC general secretary Tarriq Ahamed. Tariq Ahammed is one of the founder leaders of NCP. He worked in NCP for 19 years and in 2018 following difference of opinion with party president Sharad Pawar, he defected to Congress. Certain leaders in KPCC thinks that Ahammed's ties with NCP leaders in Kerala and Delhi would be helpful for NCP's exit from LDF.
Meanwhile, the NCP candidate in Kuttanad, Thomas K Thomas has told Kerala Kaumudi online that they don't value Tariq Anwar and he cannot influence state leaders of NCP.
He said that the party has decided to stand with Pinarayi government and party evaluates that LDF will continue to rule Kerala for the coming five years.
Some Congress leaders think that presence of a faction of NCP would benefit UDF in the assembly polls. At the same time another group in Congress strongly oppose inducting NCP to UDF fold. They hold that bringing NCP to UDf won't produce any result and more Congress candidates should be fielded against NCP. As of now NCP have 2 MLAs.