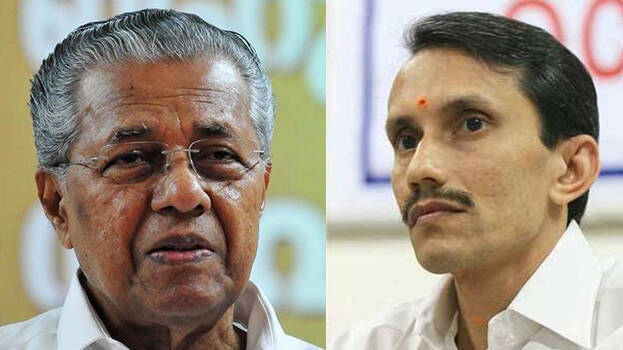 KOZHIKODE: BJP state general secretary M T Ramesh came down heavily on Chief Minister Pinarayi Vijayan. He attacked the chief minister saying that he threatened K Surendran when asked questions. Pinarayi said that a reply is not given through a press meet. He should then clarify how a reply is given, he said.
The chief minister need not be concerned on the mental stability of K Surendran. He should be concerned on his own mental condition. He voiced his protest on the statement of the chief minister against Surendran.
There is mystery in Pinarayi Vijayan's statement that he will not reply through a press conference. He has a history of replying like this before. The BJP is ready to take up the challenge. Will not allow to attack Surendran alone. The chief minister spoke in a threatening tone. K Surendran voiced the questions of BJP. The chief minister should have given a reply. No threats instead. The CPM should think whether a person staring when questions are asked should sit in the CM's post, said Ramesh.
The chief minister had yesterday lashed out at K Surendran for voicing baseless allegations against the former's family in connction with the Life Mission Project.