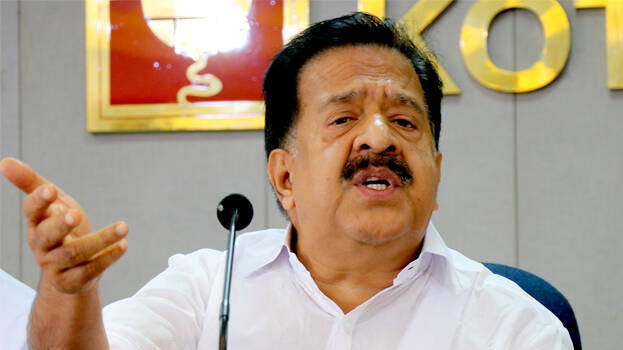 THIRUVANANTHAPURAM: Opposition leader Ramesh Chennithala said that a minister being grilled by NIA is an uncommon incident. "The chief minister who said that he is ready to face any investigation is now turning against NIA," he said in the press conference.
"Why CM is not taking the same stand taken against Jayarajan and Shasheendran on Jaleel's issue. Jaleel appeared before NIA after covering his head. Jaleel continuing in ministership is a challenge to democracy. This government have no right to continue. They should resign and stand for people's mandate. The opposition will intensify protests demanding the government to quit," Chennithala said.
On Tuesday, opposition leader Ramesh Chennithala wrote a letter to Chief Minister Pinrayi Vijayan in which he said that the chief minister instead of showing his anger to the public should explain government's lapses in gold smuggling case and in life mission scam. "No other government in independent Kerala's history has faced so much of allegations. The chief minister's office is already tainted with serious allegations including treason against the country," Chennithala said in the letter. It also talked about the allegations against party secretary's son.