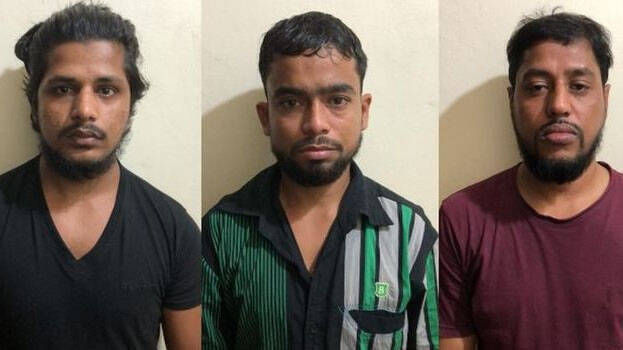 KOCHI: Nine Al-Qaeda operatives were arrested by the National Investigation Agency (NIA), after raids in West Bengal's Murshidabad and Ernakulam in Kerala. The arrests have pre-empted possible terrorist attacks in various parts of the country, ANI quoted NIA as saying.
The module was actively indulging in fundraising and was planning to travel to New Delhi to procure arms and ammunition. They were radicalised on social media by the Pakistan-based terrorist organisation and were motivated to undertake attacks at multiple places including the National Capital Region.
All the nine operatives were arrested on Friday night and are linked to a terror plot targeting Kochi, Delhi and Mumbai, according to the officials cited above. Their targets included Kochi Naval base and shipyard, they said, adding that weapons and bomb-making material were also seized. They were planning single wolf attacks and human bombs, officials said.
An NIA release said the three arrested from Kerala as Murshid Hasan, ​Iyakub Biswas and Mosaraf Hossen-- who were all residing in Ernakulam. The six picked up from Murshidabad were identified as Najmus Sakib, Abu Sufiyan, Mainul Mondal, ​Leu Yean Ahmed,​ Al Mamun Kamal and ​Atitur Rehman.
NIA is looking into whether any locals supported these operatives and is collecting details from their encrypted Telegram service.
The three arrested in Kerala are also Bengalis but settled among migrant labourers. The raids by NIA are underway in Ernakulam and Murshidabad. More arrests are likely, said people who are part of the investigation. Kerala Police was put on high alert following the arrest.