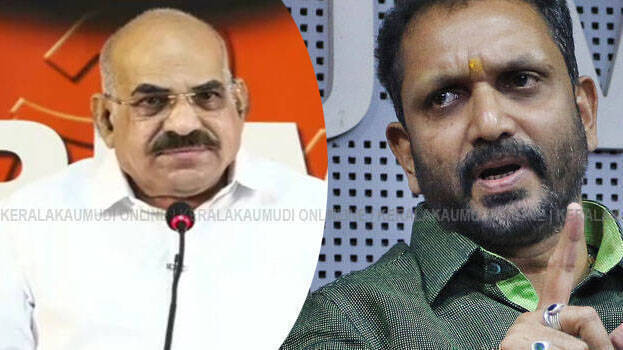 THIRUVANANTHAPURAM: BJP state president, K Surendran has demanded to take case against CPM state secretary for inciting communal enmity. In an article published in the party mouthpiece, Surendran alleged that CPM is instigating communal feelings to hide corruption.
He also alleged that Chief Minister Pinarayi Vijayan is trying to sabotage the investigation in discreet. He also demanded the CM to resign before losing face. "The people's protest in Kerala will not end until the Pinarayi government, which provided a safe haven for traitors, does not resign," he wrote in the article.
"BJP has not opposed the Quran distribution. The party has only crticised transferring gold and money illegally via diplomatic channels," Surendran said.