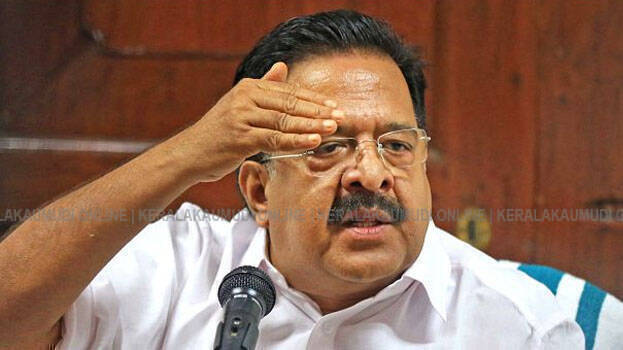 THIRUVANANTHAPURAM: When allegations raised against CM's office on the gold smuggling case, Kodiyeri was silent but when he realised that his son will be nabbed under drugs case, the party secretary started instigating communal feelings to sabotage the case, said opposition leader Ramesh Chennithala. People have the ability to understand this. First they tried to depict me as an RSS man now they are trying to instigate another communal wave. CPM has degenerated itself as a party which pose communal barbs in public.
"The chief minister who has the responsibility to take everyone together is now leading the attempts to communally divide people. Kodiyeri is instigating communal flare to help BJP. He is trying to create a space for BJP. It was CPM which gave nod to BJP to transform the pristine Sabarimala temple to a battlefield", he alleged.
CPM is making moves in order to divert people's attention from the gold smuggling case. If Jaleel is innocent then why he is being grilled by three national probe agencies. Chief minister is also justifying Jaleel for covering his head while going for questioning. Jaleel is covering his head under the advice of chief minister. The minister who is saying that truth will win eventually, is always committing frauds, the opposition leader said.