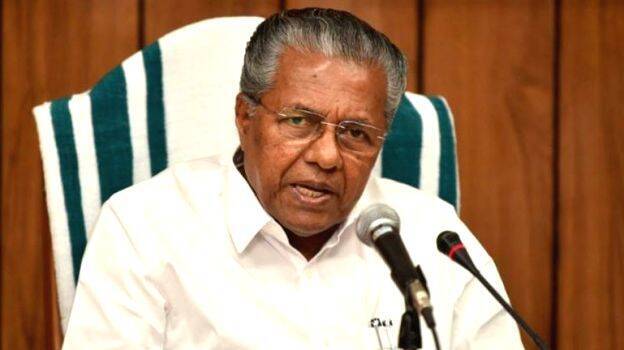 THIRUVANANTHAPURAM: Responding to the UDF which alleged that gold was smuggled under the pretext of importing Quran, Cheif Minister Pinarayi Vijayan on Tuesday slammed the opposition for using the issue as a campaign tool for upcoming elections.
"Quran was brought through proper means. Instead of going behind the gold smuggling case why are you going behind the Quran? What wrong did the Quran do?," the CM asked. The CM was responding to a journalist's question regarding the opposition's allegations.
It was the opposition leaders and leaders of Muslim League who had wrongly spoken about the holy text. The LDF had only brought the facts into the public domain, he said. The CPI(M) had earlier described the protests by the opposition -UDF and BJP against minister K T Jaleel as being against the Holy text.
The chief minister claimed even the league leaders had come out against the Quran, which their followers will not accept. It was the League which had alleged that gold was smuggled under the pretext of bringing the Holy book, he added.