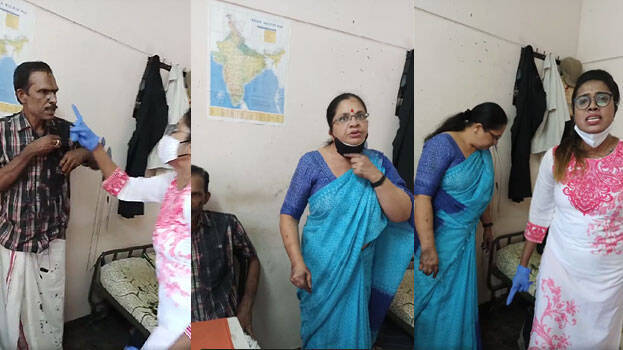 THIRUVANANTHAPURAM: Malayalam dubbing artiste Bhagyalakshmi along with activist and reality show contestant Diya Sanaa poured motor oil on YouTuber Vijay P Nair for posting a video on YouTube insulting women. A group of women led by Bhagyalakshmi, and reality show contestant Diya Sanaa barged into the room of Dr Vijay P Nair in Thiruvananthapuram and attacked him. The video was shared live on Facebook by Diya.
The protesters forced the man to apologise to women for hurting their feelings. The incident happened around 4 pm at a lodge near Gandhari Amman Kovil Road where Nair stays.
The protesters were provoked by a video posted by Nair on his YouTube channel a month ago. In the YouTube video, Nair makes derogatory remarks against some feminists in Kerala by narrating stories that aimed at defaming them. A police complaint was lodged against this by activists led by Sreelakshmi Arakkal.
Before leaving Nair's room, the women took away the laptop and other gadgets used by Nair to the police station.