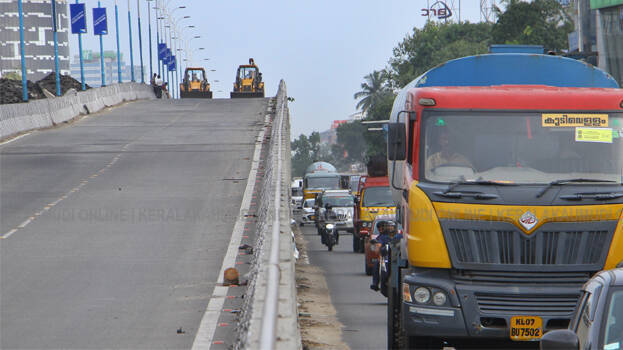 KOCHI: Demolition of Palarivattom bridge will start at 10 am today. There won't be any restriction in traffic in the initial days. The pooja for the demolition of the bridge held at 8.30 am.

Decisions on traffic control through the bridge will be taken after a combined evaluation of DMRC, police and National Highway Authority.
The new bridge will be constructed by Uralunkal Labour Service Society under the supervision of DMRC. The first step will be to remove the tar of the 661km long bridge. This work will be completed within four days. During this time, vehicles will be allowed to go through the bylane roads below the bridge.
Severe restrictions which could bother the passengers are not under the consideration of authorities. The construction works will be undertaken 24*7 in day and night shifts. Important works will be undertaken at night. Efforts to remove girders will start from next week onwards. Government has decided to finish the project within eight months.