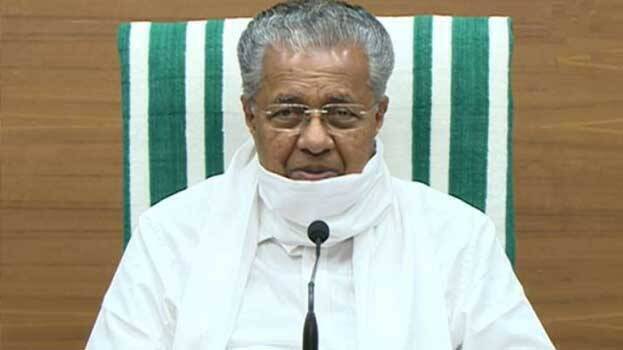 THIRUVANANTHAPURAM: Chief Minister Pinarayi Vijayan has said that the Covid situation in the State is very much embarrassing. He said that if the disease was not brought under control, the situation would turn for the worse, inviting danger.

"The restrictions would be strictly enforced but there would be no lockdown," he said. The CM was speaking to the media after an all-party meeting with various political party leaders on the transmission of Covid.

The CM asked people to avoid crowds since Covid spread has intensified. "All political parties should put restrictions on their protests. The CM said the situation was likely to get more complicated and leaders should be prepared to bring control on their party workers.

The CM also said that an consensus was reached at the all-party meeting to move forward united against Covid.