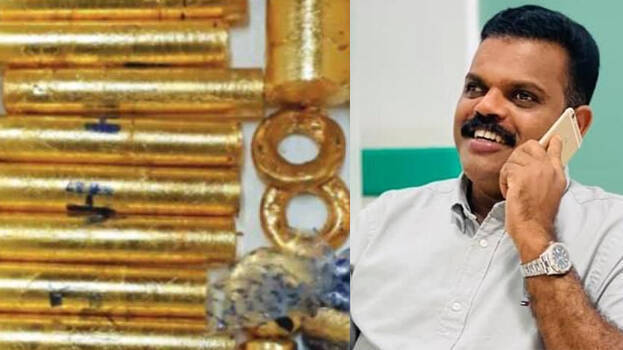 KOCHI: Reports say that Karatu Faisal who was held by customs, has made large scale investments in gold smuggling. Sources in the customs department also hold the view that Faisal has been involved in gold smuggling for years. The department has also found that he has an important role in the case.
Koduvalli is one of the important centres relating to gold smuggling in Kerala. Customs have discovered that Faisal is a key investor in the gold smuggling cases in which the accused in Thiruvananthapuram gold smuggling case are involved.
Even though the case is registered for smuggling 30 kilos of gold through diplomatic baggage, the customs department has discovered that 400kg of gold has been smuggled so far by the accused.
The department has extended the probe to Karattu Faisal as they received information about him while questioning Rameez and Faisal Fareed. Swapna has also given testimony against Karattu Faisal. Raids of customs at Karattu Faisal's home and office are ongoing. He would be summoned to Kochi for subsequent questioning. The department has also not ruled out the possibility of arresting him. Thus, the department has made important developments in the Thiruvananthapuram gold smuggling case.