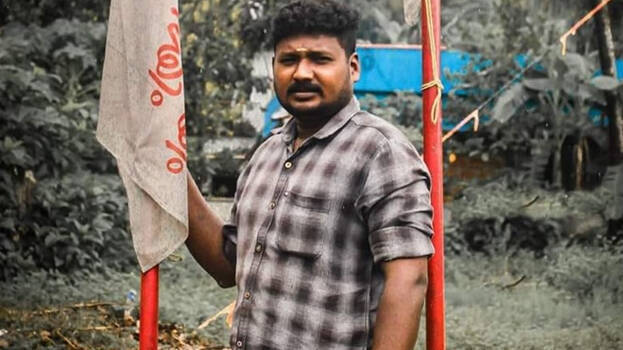 THRISSUR: The police has taken into custody Nandan (48) of Chittilangad and the main accused in the murder case of CPM Puthusseri branch secretary P U Sanoop. He was taken into custody from the place where he was hiding.
Nandan, Sreerag, Satheesh and Abhaya Raj had fled the police on the night the murder was committed. The police later received information that Nandan was seen in some places of the district. He was in the Gulf and reached the state two months back. The police had earlier confiscated his passport and other documents as he was likely to leave the country. Police said two more suspects are yet to be arrested. Sanoop was stabbed to death on Sunday night. Police said RSS activists are behind the incident.
Police said efforts to solve a dispute between two parties ended in the murder.
The attack was a sequel to the prevailing tension between the two sides for some time in Thrissur. The victim and team were waylaid by the opposite gang when they reached the vicinity to take one of their friends identified as Mithun to his home.