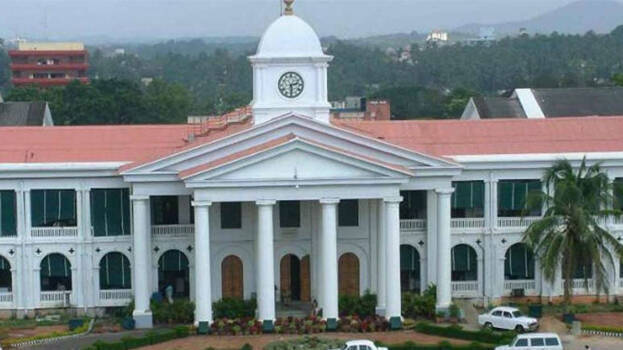 THIRUVANANTHAPURAM: The cabinet convened here Wednesday decided to appoint Dr Mubarak Pasha as the first vice chancellor of the first Open University in the state named after social reformer Sree Narayana Guru. Pasha is the governance and strategic planning chief of Oman National University of Science and Technology. A decision has been taken to nominate Dr S V Sudheer as the Pro-Vice-Chancellor.

Pro VC appointment in controversy
The appointment of Pro VC had stoked a controversy in the state. The rule of the university is that those above 60 should not be appointed as pro-vice chancellors. Though the government can appoint the first PVC, they cannot surpass law. The UGC rule is that the PVC should be a professor of not above 60. However, appointing the 64-year-old to PVC post and that too not a professor on agreement after retirement had stoked a controversy.
This post is not equivalent to a professor. The university will not get UGC recognition if not appointed those having UGC eligibility in statutory posts of VC and PVC. The children will suffer if UGC recognition is not there for distance education system. Earlier, distance education system was stopped in four universities for not having UGC recognition. If a case is registered, the illegal appointment can be cancelled.
The appointment stoked a controversy at a time when many eligible applications are under the consideration of the government. The distance and private studies of Kerala, Calicut, MG and Kannur Universities have been shifted to Sree Narayana Guru University. Admissions from this academic year will be at the Open University.