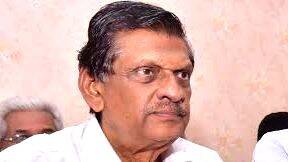 KOTTAYAM: Congress won't oblige to the demand of PJ Joseph who asked for the seats left after by Jose faction. Congress-Kerala Congress leaders will discuss this in a meeting on Monday.
Kerala Congress contested in 1212 seats in local self-governing institutions and 15 legislative assembly seats. As a large number of leaders left the Jose faction, Joseph also thinks he is rightfully eligible. All 15 seats during Mani's time should be contested by Kerala Congress itself which is required to beat Joseph faction.
The UDF leaders know that the Joseph faction, which has only two legislators doesn't have the strength of Jose faction in middle Kerala. Meanwhile, some Congress leaders have also started their work for the seats left by Congress candidates. A senior Congress leader said that the Joseph group shouldn't hope beyond the Changanassei seats. As per indications, five to eight seats will be handed over to Joseph faction.