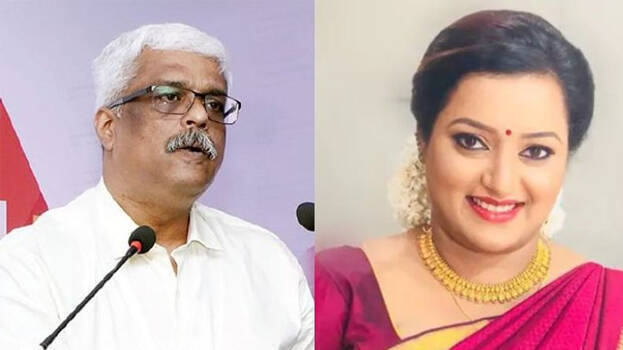 KOCHI: Testimony of Chartered Accountant P Venugopal whose testimony revealed the role of Sivasankar in the gold smuggling and illegal dollar transferring case is finally out. Venugopal in his testimony given to ED has said that the joint locker for Swapna was opened on the direction of Sivasankar. He also talks about depositing money after opening the locker in his testimony. Venugopal has also said that two days before opening the joint locker, Sivasankar came along with Swapna in his house and gave the money.
Sivasankar also took part in the discussions with Swapna after transferring the money. Meanwhile, Sivasankar in his testimony given to ED has said that after introducing Swapna to Venugopal he had returned. But Venugopal has completely denied Sivasankar's claim and he said that the former principal secretary took part in all discussions with him and Swapna.
"It was Swapna Suresh who gave the bag containing money. Sivasankar has intimated me about Swapna's arrival with the money. In Sivasankar's message, it was said that an amount of 35 lakh would be given but she gave me only 30 lakhs," he said.
He said that as he knew Sivasankar for a long time, he didn't levy any fee on Swapna. He had called her many times to close the locker and she had also withdrawn the deposited money in the meantime. ED has currently placed P Venugopal in the list of witnesses.