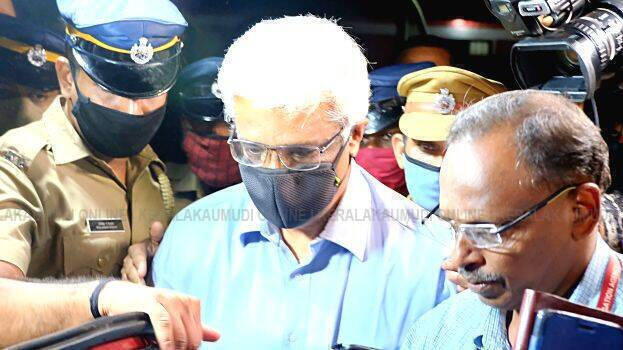 KOCHI: The NIA court settled the anticipatory bail plea of M Sivasankar, former principal secretary to the chief minister in the gold smuggling case. Sivasankar's bail plea was settled after the NIA informed that he is presently not an accused in the case. He filed the anticipatory bail plea fearing arrest. However, this would be a great relief for Sivasankar.
The NIA argued that Sivasankar's anticipatory bail plea was immature and therefore should not be considered. The court settled the plea after approving this statement. After saying that he was not an accused, Sivasankar's advocate allowed the plea to be settled.
Sivasankar had mentioned in the plea that the investigation agencies have questioned him for more than 100 hours in 11 times in the case. The court had stopped his arrest till October 23 in the cases registered by the enforcement directorate and the customs.