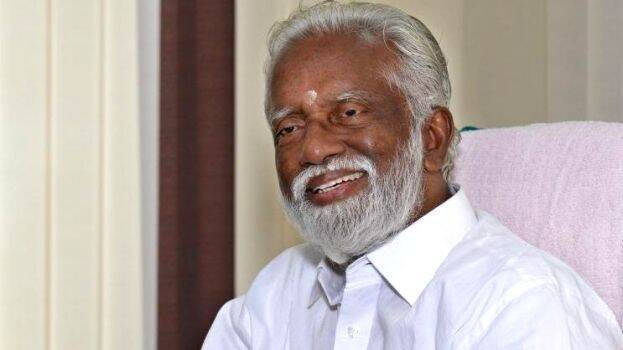 THIRUVANANTHAPURAM: The financial fraud case against BJP leader Kummanam Rajasekharan is all set for a settlement. The case will be settled by returning the full amount to the complainant. It was decided to settle the case after Vijayan, owner of New Bharath Bio-technologies, informed to return the full amount to Harikrishnan, the complainant and a native of Aranmula. The two will meet soon and the case will be settled soon.
There was a lot of political pressure to settle the case. The BJP reviewed that as the local polls are round the corner and a leader like Kummanam indulging in a case will badly affect the party. The RSS leadership had directed to settle the case as early as possible.
A case was registered by the Aranmula police naming nine including Kummanam Rajasekharan in the case. The complaint is that Praveen Kumar, former personal assistant of Kummanam collected 28.75 lakh from Harikrishnan on the pretext of making him a partner in the company in Palakkad. Kummanam is the fourth accused and Praveen Kumar first accused.
The other accused are Vijayan of Palkkad, Xavier, BJP NRI cell convener N Hari Kumar, Vijayan's wife Krishnaveni and children Daliya, Raniya and Sania. Harikrishnan had deposited the amount in the branch of Canara Bank in Kollengode.
Despite repeated requests, the accused refused to hand him the share certificate. They gave a blank cheque for assurance following an agreement in a 500 rupee promissory note citing some problems related to company registration. An amount of Rs 6.25 lakh was returned after Hari Kumar intervened when they could not start the company. Harikrishnan lodged a complaint when they did not return the remaining amount.