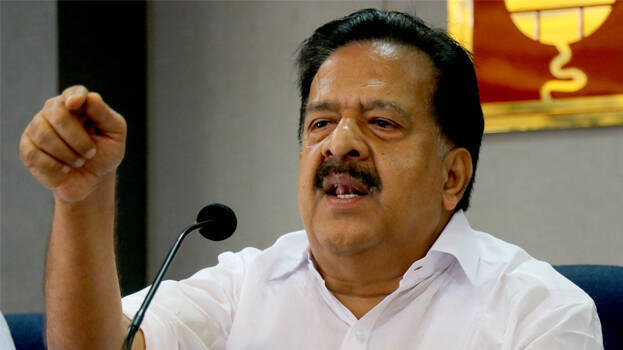 VALAYAR: Opposition leader Ramesh Chennithala has said that there is no difference between Hathras and Valayar case and both of them are ample examples of administrative extremism. He was speaking to media, after visiting and proclaiming solidarity to the mother of Valayar girls, who have been on an indefinite sit-in protest demanding justice for her children who were killed under mysterious circumstances. He also said that its time that Kerala stands together in the fight against state's administrative extremism.
He said that no government should show such an inhumane attitude. UDF has raised Valayar issue before the legislative assembly multiple times. The current government in Kerala has closed its eyes towards the reeling issues in the state. "There is no difference between Hathras and Valayar. The victims should get justice. Nobody is there to see their pain. This protest is a reflection of people's anti-incumbency attitude against the present government, which sabotages POCSO cases and doesn't give justice to the poor," he said. Chennithala even said that if UDF comes to power the tainted officers won't continue in service.
Chennithala also lashed at minister AK Balan. The minister who visited a place near the site of agitation, he never visited the girl's parents. The minister who also has the responsibility of the district asks the need for such protests. He doesn't even remember that. On Sunday, minister
A K Balan has asked the basis of protests by parents of Valayar victims citing that the case is currently under the consideration of the high court.