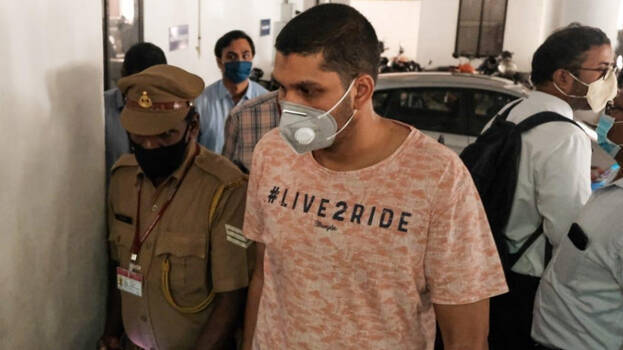 KOCHI: K T Rameez, the master brain in the gold smuggling made some crucial revelations. He told the enforcement Directorate UAE citizen 'Dawood Al Arabi' is behind the gold smuggling via diplomatic baggage. He told ED that gold was smuggled for him 12 times. The investigating team is probing who this Dawood is.
The customs produced the copy of his statement before the COFEPOSA Board as part of implementing COFEPOSA. The full text of the statement was not submitted but details of the statement were submitted for the preventive custody of the accused.
The NIA report has mentioned that 166 kilograms of gold was smuggled. They had smuggled gold 21 times and was caught on the 21st time.
The investigating team got information that Rameez had met Sandeep and P S Sarith in the presence of his advocate at their secret centre when 30 kilos of gold was blocked at the Thiruvananthapuram Airport.
Rameez asked Sarith to admit the offence if customs seize the gold and promised to reward him for that. Rameez said the maximum punishment would be a year's preventive term and promised to release him after six months after paying fine. Rameez had asked not to reveal his Koduvally connection and his and Sandeep's name in any phase. Only if we are out, the case can be settled after paying fine. Sarith and Sandeep told ED that Rameez had forced them to reveal the names of Dawood Al Arabi and Faizal Fareed, a Keralite, if the team budges pressure on them. Rameez left for Perinthalmanna before customs checked the parcel.