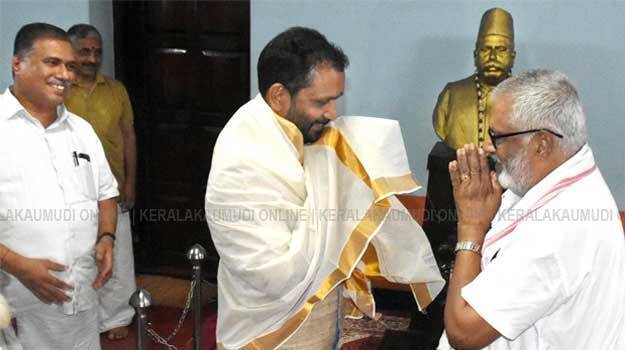 THIRUVANANTHAPURAM: RSS leadership will soon intervene over the in-party issues in BJP. RSS has decided to mediate talks in BJP when the difference of opinion between leaders was brought before the public. BJP workers also say that RSS is the last resort to resolve issues in the party.
Meanwhile, the central leadership of the party won't intervene over issues in Kerala BJP as it is busy with Bihar assembly polls. Even if it intervenes it would be after the elections. The central leadership has issued pre-approved guidelines for reorganising the state units of the party. Therefore if central leaders intervene to solve grievances of BJP members in Kerala, it would be a contrary step against their own guidelines for party reorganisation. This could also be another reason for central leaders cold response to the Kerala unit's issues.
Chances for revisionist measures are also minimal as the reorganisation is done in accordance with the pre-approved guidelines. The guidelines include—giving more consideration to youngsters, ignoring those who were office bearers for a long time, expelling those who are facing serious allegations of financial fraud or other kinds of allegations and putting those who are above 70 years on the backseat.
The current in party skirmish comes at a time when the party is at the forefront of all protest against the government. Certain leaders who thought that they were grossly misrepresented in the party reorganisation has opposed the state leadership's decision. Senior leaders like the vice president, Shobha Surendran and member of the party's national council P M Velyudhan has made strong remarks against the state leadership in the past few days.