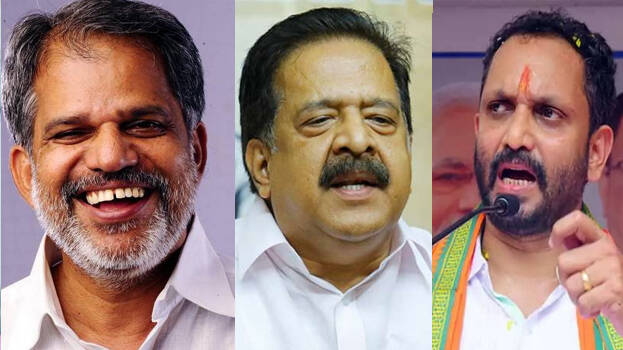 THIRUVANANTHAPURAM: Following the announcement of the elections, leaders of various fronts have come up with their claims. LDF convener A Vijayaraghavan said that this was the first election after the expansion of the Left Front and that there was great hope for victory. The local elections will reflect the support of the people for the welfare activities of the government. He further said that UDF's opportunistic policies will be a main campaign theme in the elections. "The UDF has formed a political alliance with Hindu-Muslim extremist parties. The Congress is likely to form an alliance with the BJP. We are confident that Kerala will reject the right-wing political alliance," he said.

Meanwhile, Opposition Leader Ramesh Chennithala said that the UDF will make a clean sweep in the elections. "This is a government that has destroyed local self-government institutions. That will be one of the main election campaign issues. The LDF is on the verge of collapse and is ready to form an alliance with anyone. The CPM is immersed in corruption," Chennithala said.
BJP state president K Surendran said that the situation in the state was favourable for the BJP. The BJP will win the elections. "The issue of gold smuggling will be discussed in the elections. The National Democratic Alliance will win the largest number of seats. The left and right fronts have become completely isolated among the people," he said.