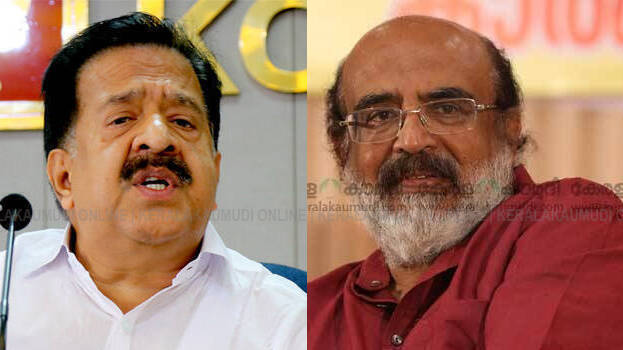 KOCHI: Opposition leader Ramesh Chennithala has lashed out against the press conference conducted by finance minister Thomas Issac. He alleged that the finance minister has committed serious legal and procedural lapses. Chennithala said that it is the first time in the history of the state, that a minister has unveiled the CAG report against his own ministry to the public through a press conference.
"The cabinet in Kerala is functioning in a manner such that no law is applicable to them. The example of last such instance is the 'shocking' press conference of the finance minister. The finance minister in his press brief has said that he has only unveiled the draft report of CAG. But how can a minister, who took his oath after the constitution, can publicise an unfinalised CAG report without submitting it before the legislative assembly?" Chennithala asked.
The opposition leader added that the finance minister has violated the existing laws and his oath. Even without discharging his constitutional duties, he leaked the CAG report. Chennithala even alleged that leaking the report amounts to violating the rights of the legislative assembly and a notice will be sent to Thomas Issac.