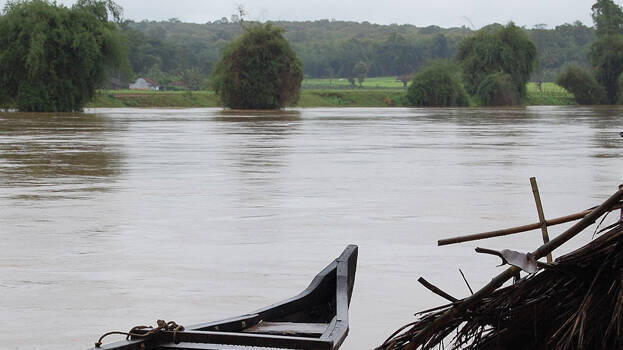 KOTTAYAM: A search has been resumed for the two women who jumped into the Moovattupuzha river from Murinjappuzha Bridge in Vaikkom. The search which temporarily stopped last evening resumed this morning. The search is being carried out with the help of divers.
The locals nearby informed the police about the incident. Police and fire force personnel searched the area but was stopped late night due to lack of light. The slippers and handkerchiefs suspected to be that of the women were obtained from the spot.
It is suspected that the two who jumped into the river were those missing from Chadayamangalam in Kollam the other day. The women aged 21 are natives of Ayoor and Arakkal. However, police said it cannot be confirmed whether it is these women who jumped into the lake.