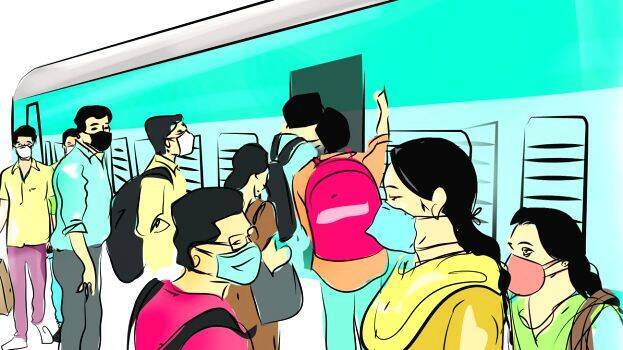 THIRUVANANTHAPURAM: Train services in the country will return to normal from January. While half the services will resume operations in the first phase, the rest of the services will resume their operation gradually. More special trains will operate in December. The final approval has to be given by the Union Home Department. The Railways is preparing a report on the precautions to be taken when restarting the service.

Local train services were restarted last month in Bengal and Maharashtra, where the COVID spread has been low. In Karnataka, local train services were restarted partially. From today, women will also be allowed on suburban trains in Tamil Nadu. Platform tickets are also offered in Madurai and Chennai divisions. Ticket counters are operating at most stations across the country. The number of passengers also started increasing. However, passenger trains have not been restarted in Kerala as the state continues to report a high number of COVID cases. After the lockdown, a few special trains started running on June 1. Six more special trains will be allotted to the state.
Reserve passengers are currently allowed on trains. Those booking long-distance trains must arrive at the station 90 minutes in advance and will have to undergo thermal scanning.