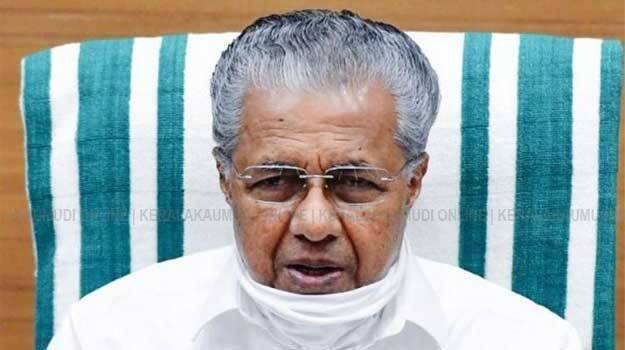 THIRUVANANTHAPURAM: The government has withdrawn the controversial police act amendment. Chief minister through a statement has said that the government won't implement it. When the amendments were declared, different opinions came upon the ordinance. Those who support LDF and who stand to protect democracy expressed concern over the issue. The chief minister has said that in such a situation he is not ready to implement the amendment.
Chief minister's statement is as follows:

The state government decided to bring the amendment in police act in order to prevent curbs on citizen's freedom and to protect constitutional dignity of citizens, which is widely threatened and put to test in social media nowadays.
Already there exist complaints and condemn from different corners of the society against defamatory, false and sexually explicit campaigns. Society has condemned many times instances where woman, children and transgender communities are insulted and mercilessly attacked in social media platforms. Such instances had severely affected the stability of families and even led to victims to commit suicides. Even chiefs of media organisations have asked to create a strong legal framework to curb such incidents which paved the way for amendments in police act.
When the amendments were declared different kinds of opinion came from various corners. Those who support LDF and who stand to protect democracy expressed concern over the issue. In such a situation, this law cannot be implemented. This law requires more discussions with various stakeholders and a final consent from the assembly is also required.
Therefore, it is requested to everybody to kindly refrain from activities via social media and from other platforms which hampers the dignity of individual liberty and humanity. The society should reveal greater awareness on such issues.
പൗരന്റെ വ്യക്തിസ്വാതന്ത്ര്യവും ഭരണഘടനാദത്തമായ അന്തഃസ്സും ചോദ്യം ചെയ്യുന്ന രീതിയിൽ സാമൂഹ്യമാധ്യമങ്ങളിലൂടെയും അല്ലാതെയും...

Posted by Pinarayi Vijayan on Sunday, 22 November 2020