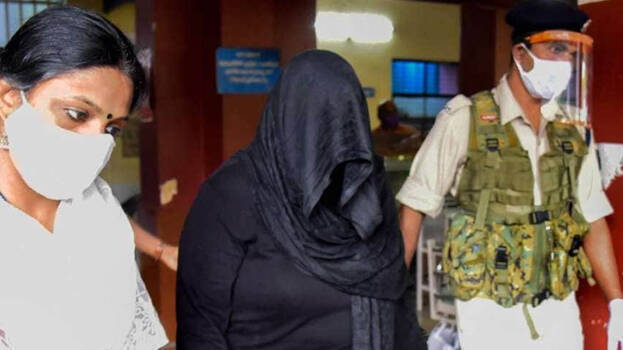 THIRUVANANTHAPURAM: Jail department seeks nod to record the testimony of gold smuggling case accused Swapna Suresh over the leak of her audio clip. The jail department has sought nod of the NIA court and customs department so that the crime branch can question Swapna Suresh.
ED has sent a letter to the jail department to enquire leak of the audio clip of Swapna Suresh who is currently lodged in Jail. Jail department chief Rishiraj Singh has handed over the letter to DGP Loknath Behra. Rishiraj Singh has earlier opined that investigation is needed to answer ED. Swapna has also admitted that the voice in the audio clip is hers.
However, the jail department has also found that the audio clip was not leaked from jail. The department initially took the stand that no investigation is needed. But as Swapna acknowledged it is her voice and jail department decided not to conduct the probe, ED sent a letter to the jail department demanding a probe over the leak of Swapna's audio. Following these developments, the crime branch approached the jail department for investigation.