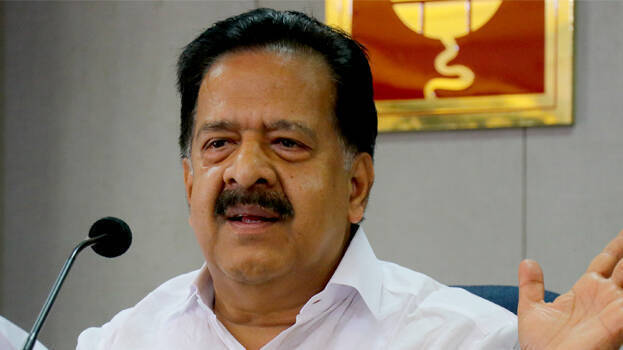 THIRUVANANTHAPURAM: Opposition leader Ramesh Chennithala said an all-party meet should be convened at the earliest to address the concerns and doubts related to Kerala Rail Development Corporation (K-Rail). Until then, all activities related to the project should be suspended, Chennithala mentioned in the letter to the chief minister.
Suspicion is mounting that the government is moving ahead with the Thiruvananthapuram-Kasargod semi-high speed rail (K Rail, Silver Line) project abandoned by the Union Finance Ministry for corruption and real estate scam. Chennithala has hinted in the letter that irregularities and allegations related to projects like K Phone, e-mobility, brewery-distillery, sprinkler data trade and Pampa sand smuggling have raised further doubts about the project.
The project was not approved by the centre and was rejected by the union ministry of finance also. Moreover, no environmental impact studies or social impact studies have been conducted in connection with this project. Chennithala said in the letter that despite the revenue department's request not to proceed with the land acquisition process despite centre's denial of permission, the government was moving ahead with the land acquisition process.
The UDF is not against any development projects that are implemented in a transparent and lawful manner. However, Chennithala said that the opposition has an obligation to oppose any misguided move.