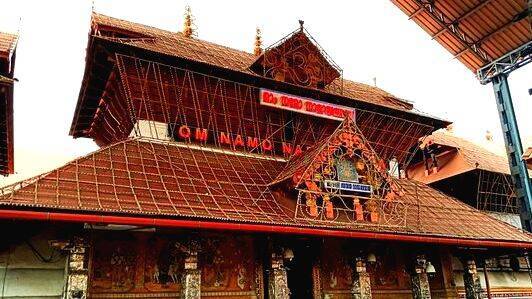 GURUVAYUR: Devotees will be allowed to enter the Nalambalam of the Guruvayur Sri Krishnaswamy temple from December 1. The administrative committee also decided to provide more facilities for darshan, weddings, and other offerings.
Darshans can be made through the virtual queue and as allowed to locals, employees, pensioners and family members.
A maximum of 4000 devotees can have darshan per day through virtual queue facility. The offering counter will open on the east entrance.
The committee has also allowed to conduct 100 weddings a day. Currently, 60 marriages are allowed a day. Devaswom chairman KB Mohandas and administrator T Breejakumari said that COVID protocols will be strictly followed.