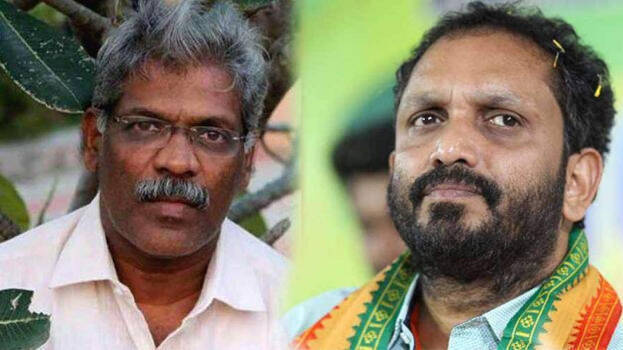 IDUKKI: BJP state chief K Surendran has alleged that customs department is also involved in gold smuggling. Certain officials in customs are relatives of Raveendran. There is a faction of CPM in customs. As more pieces of evidence are coming out, information about the extent of involvement of Sivasankar and Raveendran in KIIFB's transaction has already been revealed. Surendran also alleged that even though the finance minister is saying there is nothing unusual in KIIFB, tenders were given to private firms on various development projects sanctioned by the financial institution violating all pre-existing norms ratified under various government contracts.
Probe agencies must investigate whether all assets that Raveendran has earned disproportionate to his income are registered under his name or under his benamis. Raveendran, who was a commoner, as of now have given information to the probe agencies on all financial transactions, worth crores, undertaken by Pinarayi Vijayan when he was the state's power minister and also under his current regime as chief minister. He has also alleged that several institutions raided by ED are run by the money given by Raveendran.
"Now, it should be known whether the money spent by Raveendran actually belongs to him. If he is questioned then chief minister's role will be revealed and that is why his interrogation is delayed using the government apparatus. BJP's issue of campaign in the local body polls is nothing but the graft scandals of LDF government. LDF and UDF are coalitions of corruption," Surendran said.