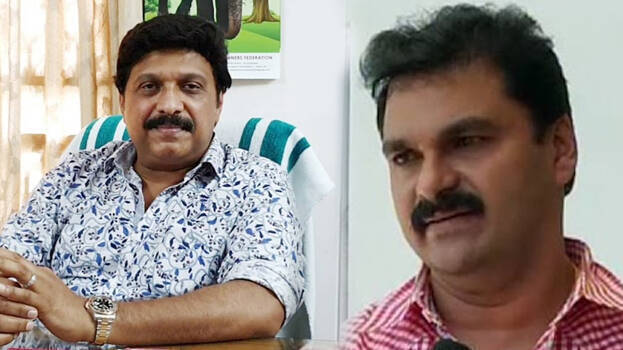 KOLLAM: Former general secretary of Kerala Congress(B) Manoj Kumar has alleged that K B Ganesh Kumar is the first accused in solar scam case. He said that it was Ganesh Kumar who forced the complainant to make new revelations in the case.
"Former chief minister Oommen Chandy keeps a secret on solar scam case. He has not revealed it, because of his decency. I know that secret. As long as Oommen Chandy doesn't reveal it, I cannot say that," he said.
Manoj Kumar said that when Ganeshkumar resigned from minister's post he said that he is tendering resignation letter for Oommen Chandy who is a father figure to him. Ganesh Kumar thought he would get the opportunity to come back again to the cabinet once the case against him file by his wife is disposed of. But as it didn't happen, he turned against UDF.
"The complainant has revealed that Ganesh Kumar has promised to marry her. In the actress attack case, his PA Pradeep cannot do anything without Ganesh Kumar's direction. Ganesh that only he had intimate relations with the complainant. I had talked with her lawyer Feni Balakrishnan to hide Ganesh Kumar's name," he added. Manoj Kumar also added that the complainant has told him that MLA Saji Cheriyan has intervened on the issue. Following this, Saji Cheriyan has denied Manoj's allegation.
When the case set off a controversy, news hit the media that Feni Balakrishnan has made a secret revelation to then Chief Minister Oommen Chandy regarding the case. Till now, he had not publicised that information. Whenever press persons asked him, he replied that it is a personal issue.
Manoj Kumar who is also known by the name Sharanya Manoj was one of the close confidantes of R Balakrishna Pillai and K B Ganesh Kumar. Recently, he defected to Congress from Kerala Congress(B). Meanwhile, the complainant in solar scam case has denied the allegations of Manoj Kumar. She said Manoj's allegations are baseless.
Meanwhile, the complainant's lawyer, Feni Balakrishnan has come up with support on Saranya Balakrishnan's statements. Feni said that he is happy that the truth is finally revealed. In the UDF meeting held on Friday, Manoj Kumar's press brief has lead to heated exchanges between leaders.