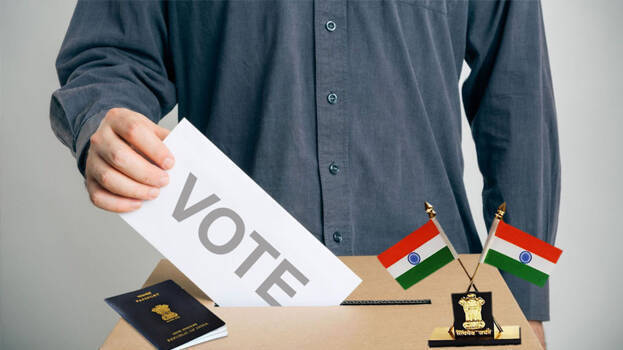 THIRUVANANTHAPURAM: The central election commission's decision to allow NRIs to vote in elections via postal ballot, could be a new milestone in state politics. If the central government approves the poll panel's decision, it could change the poll picture in Kerala, as the state has a sprawling NRI community abroad. Now, the only thing that is rising the heartbeat of political leaders in the state, whether it will be implemented for the coming assembly polls which are to be within three months. If that happens then the election prospects of all political parties in the state will change.
A sizeable population of the NRI community from Kerala hails from Malabar where both CPM and Muslim League has a strong influence but the political stand of NRKs from central Travancore and other southern districts could also become detrimental if both fronts have a neck to neck fight. In most of the assembly constituencies of Kerala, candidates win over a negligible margin. Therefore political analysts also think that NRI votes could be a game-changer in Kerala also.
Even in the last Lok Sabha elections, there were 31,446 NRKs from Vadakkara alone. Among them, majority hails from Kuttiyadi, a stronghold of Muslim League. In the past times, it was a common practice among political parties to arrange chartered flights for NRKs from a particular constituency during the election period, so that they can vote in the elections concerned. As ticket rates hicked, in the previous election season, organisations took NRK voters to Kerala via group booking. There were many who took individual flights to reach in the homelands to cast their precious votes.
According to a research report published by the Centre for Development Studies, there are 22.71 lakh NRKs in the state. Among them, only a few, have found a place in the voter's list. Compared to Lok Sabha and Assembly elections, low turnout of NRI voters is witnessed for local body polls. Only 457 NRKs were registered for 2015 local body polls. If they have to vote this time, then again they have to register in the voter's list. It is expected that NRI votes via postal ballot will provide a lasting solution to these hassles.