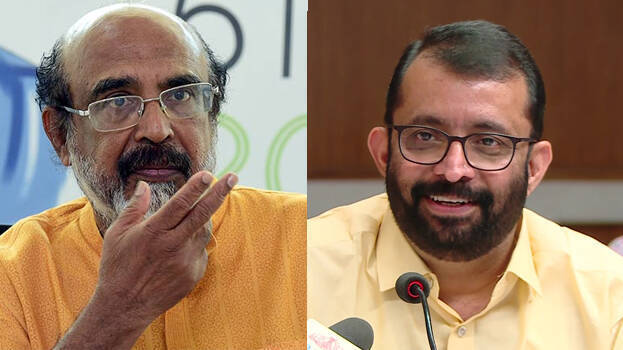 THIRUVANANTHAPURAM: Speaker P. Sreeramakrishnan has said that the complaint against finance minister Thomas Isaac has been handed over to assembly's ethics panel. Committee will hear the contentions of both parties. Before this, complaints against ministers have never been transferred to the ethics panel. Speaker pointed out certain basic issues has been raised from time to time since the formation of united Kerala.
The complaint has been transferred to a democratic system. Sreeramakrishnan has also said that the decision was taken to fulfill the liability of constitutional democracy. "Always there will be grievances against the speaker. People will complain if there is heavy rain and if there is no rain. This position is a crown of thorns. Every speaker of assembly goes through such situations," he said.
The speaker also said that if the complaints on breach of privilege are genuine ones, all of them will be enquired. Rights of legislators have a unique sanctity. If they are violated via any means then the legislators have the right to file a complaint. If the preliminary enquiry is not satisfactory, it is very common to transfer the complaint to the ethics panel.
"I can't say anything on the justification of finance minister but opposition's complaint and finance minister's justification are relevant. I haven't talked to the chief minister. All decisions in this regard are taken by the head of the house and this is an independent decision of the assembly secretariat," he added.