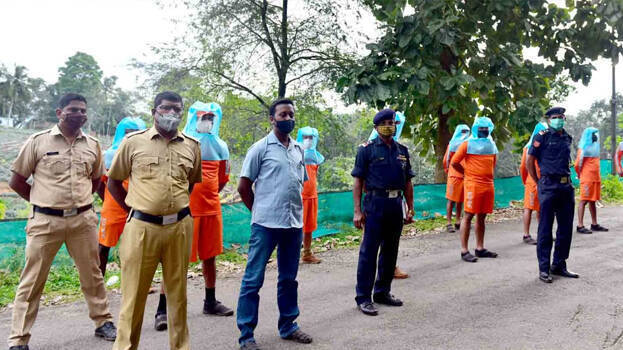 THIRUVANANTHAPURAM: Meteorological department has said that residents of the city should be vigilant as the cyclone which formed in the Bay of Bengal could pass through the capital city on December 4. As of now, the cyclone is currently situated 470 km away from Srilankan coast and 700 km away from Kanyakumari. Within the next 12 hours, the cyclone will leave Srilankan coast after it gets intensified.
On December 3, there are possibilities for strong rains and winds to lash in different parts of the state. Venturing into the sea from the Kerala coast has been banned until further orders. The ban will be applicable to all kinds of fishing vessels operating in the state. Those who are engaged in fishing activities presently should reach in nearby safe areas as soon as possible.
In the wake of cyclone alerts in the district, a team of NDRF has reached the coordinate the mitigation efforts. The team which visited the high range areas and other accident-prone regions in the state evaluated the measures taken by authorities. The team which consists of 20 personnel is led by Deputy Commandant Rajan Balu.