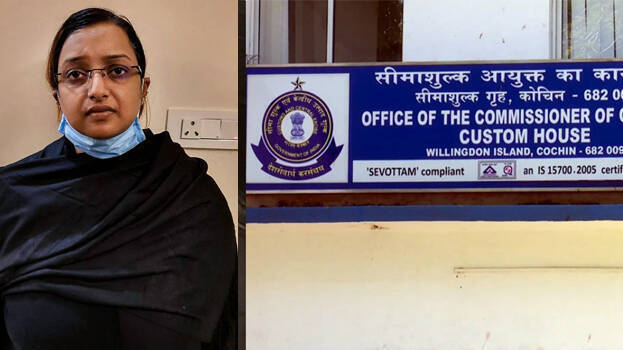 THIRUVANANTHAPURAM: Customs department has turned up against the controversial circular issued by Jail DGP Rishiraj Singh barring customs officials from visiting Swapna Suresh in jail. The department has given a complaint against the jail department before the COFEPOSA panel. Customs is also gearing up to approach court over the issue. Customs in its complaint to be filed before the court will state that denying permission to is officers to see Swapna Suresh is part of a wider plan to sabotage the case.
Swapna is lodged in Attakulangara jail under the COFEPOSA act. Probe officials are allowed to visit such accused in normal circumstances. However, on Friday, the customs officials who came along with other visitors to see Swapna were denied entry into the jail citing the circular issued by Jail DGP. Following this, both departments have got into a face-off over the issue.
BJP state chief K Surendran has earlier alleged on the issue of Swapna's leaked audion that certain officials have visited Swapna Suresh as part of a wider conspiracy to sabotage the gold smuggling case to which jail DGP Rishiraj Singh responded that the BJP chief should not raise baseless allegations. Later Jail department also told that Swapna's husband, daughter and mother have come o visit her in the presence of jail officials.