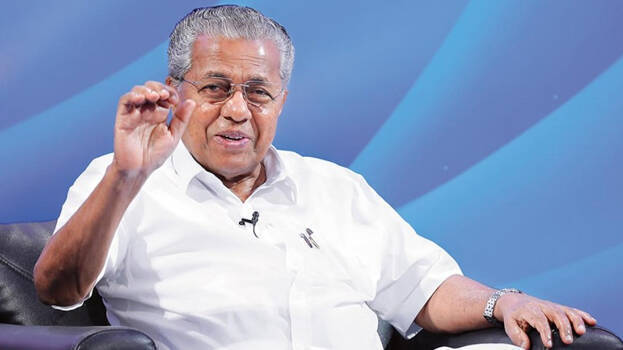 MALAPPURAM: Jamaat-e-Islami, SDPI and the Welfare Party were not invited for the Malappuram district leg of Kerala Paryadanam, an interactive event with prominent personalities from different walks of life. The Jamaat-e-Islami was not invited for the event held at Kozhikode also. All cultural and political leaders were invited for the event.
The chief minister held talks with religious leaders in the morning. All the invitees except Samastha leaders had reached the venue earlier itself. Though K Alikutty Musliar, Samastha general secretary and one of the main leaders were invited, he stayed away citing health issues. He instead sent one representative. The talks lasted for half an hour. Talks on development started at 11 am.
Samastha welcomed excluding Jamaat-e-Islami for the event in Kozhikode. Samastha announcing support for the government had raised concerns in the Muslim League. Samastha had yesterday publicly expressed their dislike with the alliance between the UDF and the Welfare Party. They also hailed some of the initiatives of the government. E K Sunni sect leader Umar Faisy Mukkom, also welcomed the exclusion of Jamaat-e-Islami from the event.
The chief minister is touring Kerala to seek views on what should be included in the LDF's manifesto for the assembly elections. Meetings are being held with religious leaders in the districts as part of it. The aim is to get huge support in the coming assembly polls.