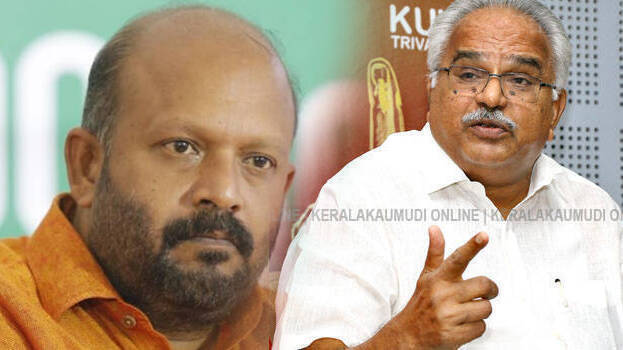 THIRUVANANTHAPURAM: After the CPM, the CPI is also planning to give consideration to youngsters in the assembly polls. The party's move is to repeat the same victory formula tried in the local body polls. The CPI has started unofficial talks in this regard.

The CPI (M) leaders have hinted to replace those who have been elected to the assembly three times in a row. Noted CPI leaders in the assembly like C Divakaran, Mullakkara Ratnakaran, VS Sunil Kumar, Bijimol, Thilothaman and K Raju will be completing three terms. With this, it is almost certain that new faces will be replaced in majority of the seats.
If the new policy is implemented, three CPI ministers except E Chandrasekaran in the present cabinet will not be able to contest. The party has doubts whether they will win if Sunil Kumar is shifted from Thrissur. They also have the same fear in the case of C Divakaran in Nedumangad. Meantime, there will be no difference amongst them when it comes to public policy, according to CPM sources.
The CPI is not ready to say whether the majority of MLAs who will complete two terms including E Chandrasekharan, will contest this time. Subhesh Sudhakar, Jismon, Sajilal and Mahesh Kakkath are all set to lead the party.
The names of women leaders like P Vasantham and Devika have also been actively raised in the initial discussions. The party is also considering giving seats to leaders including P Prasad and Chinchurani. The CPM leadership has decided to intensify candidate selection discussions by the end of January after seeking directions of district committees.