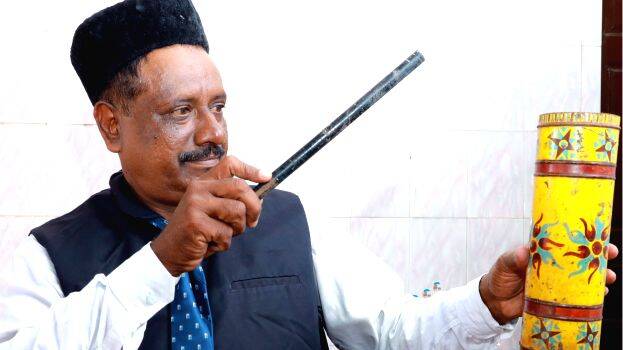 ALAPPUZHA: At the climax of the magic show of magician Zakariya Younus, some people would vomit and those who are not brave will close their eyes. Because, the last item is 'snake is a snack' in which a snake will be eaten in flesh! Zakariya Younus (61) has eaten more than a thousand snakes in magic venues from his debut at the age of five to the time when the Wildlife Protection Act was tightened!
Until the day of his arrest under the Wildlife Protection Act, there was a huge demand for the Lala Magic Troupe's act 'snake is a snack' in Kerala and abroad.
Zakariya learned this technique from his father and famous magician MK Younus alias Lala. The snake that is introduced alive in front of the audience will be cut and eaten with its skin!
As Zakariya takes the snake by the hand to eat it, a magical power possesses him. The snake is chewed in three and a half minutes. Zakariya, a native of Vattapalli, says that the snake cannot be eaten anymore after the magical power leaves his body.
His father Younus quit his job as a peon in Alappuzha municipality to devote his life to magic. He was also the first to introduce the snake-eating item. All five children, including Zakariya, were active on stage with their father. They used to find snakes from their native place. Though bitten several times none of them were serious. The first ban by the forest department came 20 years ago when a snake was grabbed in a venue in Kothamangalam. He was also arrested by the Tamil Nadu Forest Department while performing at a venue in Ooty. This put an end to the 'snake is a snack' performance.
There are still those who demand this snake show. Respecting the law, he didn't eat snake thereafter. Zakariya's Lala Magic family troupe is still active. His wife Nazeera, children and relatives are helpers on stage.
"The power of magic stays with me and the snake for three and a half minutes when I eat the snake alive. The show was in great demand before the Wildlife Protection Act was tightened. As the number of shows increased during the festival season, more than ten snakes were eaten a day", Zachariah said.