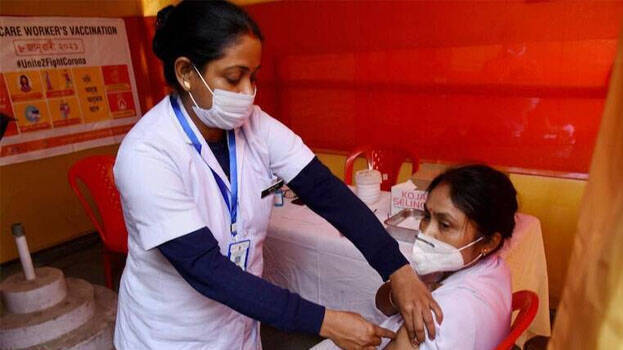 NEW DELHI: India's Covid-19 vaccination drive will start on January 16. More doses are likely to be given to Kerala and Maharashtra in the first phase. The decision of the centre is to give more doses to places where the transmission of the disease is more.
Covishield being manufactured by Serum Institute and Bharat Biotech's Covaxin are being distributed. There will be 133 centres in Kerala in the first phase. 100 people will be vaccinated in each centre and 13,330 people will be vaccinated on the first day. There are 12 centres in Ernakulam, 11 each in Thiruvananthapuram and Kozhikode and nine each in other districts.
Vaccine will be given to three crore Covid fighters including health activists, Asha workers and ambulance drivers. This will be followed by voluntary vaccination of those above 50 and the under-50 population groups with co-morbidities, numbering around 27 crore.

A total of 3,54,897 have been registered in the state. There is no personal registration in the first phase. The application for monitoring vaccination is not yet ready and so it will be distributed based on Aadhar number.