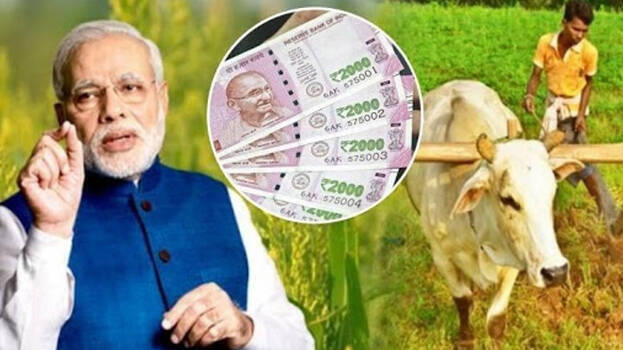 THIRUVANANTHAPURAM: PM Kisan scheme was started by the centre to provide support to the farmers in the country. This scheme received wide popularity as it sends Rs 6,000 every year to the farmers' bank accounts. Whereas allegations have also surfaced that thousands of undeserving persons are getting benefit from the scheme. Therefore the government has started taking measures to exclude those from the scheme's beneficiary list who pays income tax and as part of exclusion measures, the central government has issued the details of such kind of people.
As per the details issued by the centre, about 15,163 income tax-paying individuals are the beneficiaries of the scheme. District wise information of these persons was also published by the centre. As per the list, the most number of undeserving persons are from Ernakulam. 2,079 person were undeserving beneficiaries of the scheme from the district. These persons who pay the income tax might have to repay Rs 6,000 received under the scheme.
The director of the agriculture department has directed the principal agriculture officers in the district to take appropriate measures in this regard. A bank account has also been started to collect the repaid money.
The farmers in the lowest income bracket are supposed to be the beneficiaries of the scheme. The members of the scheme will get Rs 6,000 a year in three instalments, each worth Rs 2,000. 36.7 lakh applicants were there for the scheme from Kerala alone. The scheme was started in 2019 February 24, providing solace to the common farmers in the country. In the guidelines given for the scheme, it is specifically said that those who pay income tax need not apply.