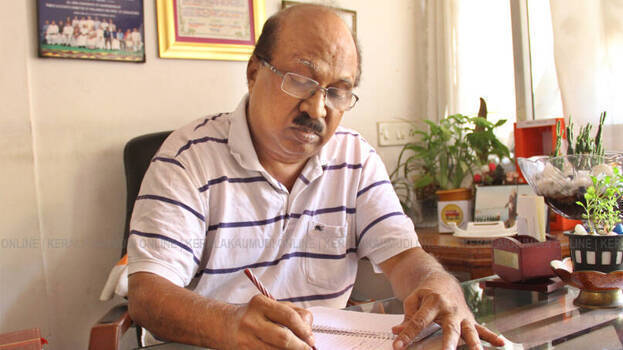 KOCHI: With the assembly polls around the corner, rumours erupts over Senior Congress leader and former union minister K V Thomas joining LDF. Thomas who was not given a seat in the last Lok Sabha polls was assured a prominent post in the party, but still, he was not given any post so far.
Thomas had aspired for certain important posts in the party which includes UDF convenor, KPCC working president and AICC general secretary. But he was given the party's charge during the Aroor bypolls. Later in party rumours again emerged which said that he will be appointed as working president of KPCC before the local body polls. He also confirmed the news to the media persons who met him.
However, he was given the charge of the party's debt-ridden newspaper and channel. But he resigned from the post citing that he can't take on the financial liability of the party's media outlets. With this, the rumours on Thomas's LDF induction has grown stronger.
It is said that if he joins LDF, he will either get a Rajya Sabha seat or candidature in the upcoming assembly polls. Neither CPM nor K V Thomas was ready to confirm this political development. Thomas has said that he will make an official response on these rumours on coming 28th.
Currently, it is speculated that K V Thomas might contest as a left independent candidate from Ernakulam in the upcoming assembly polls. Thomas who was a member of A K Anthony's cabinet from 2001 to 2004 was also a member of Manmohan Singh cabinet. When he was not considered for candidature in the Lok Sabha polls from Ernakulam he lashed out at the party and asked why the seat was denied to him?
K V Thomas has also said that if the party has devised any special criteria for selecting candidates for the assembly polls, it should be applicable to everyone rather it should not be used as a tool to ignore 'certain' persons.