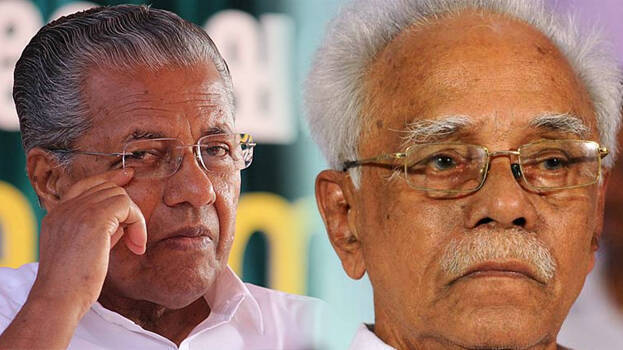 THIRUVANANTHAPURAM: NCP has lashed at CPM over putting them in a defenceless position by delaying seat-sharing talks. The state leadership of the party is eagerly waiting for the national chief's visit to Kerala as they have realised the slow pace of talks with LDF leadership will not benefit the party.
In the meeting summoned by the chief minister no assurance was given on the Pala seat. NCP leaders hold the view that it is a tactful strategy of CPM. Even after repeatedly demanding the speedy pace of talks, CPM is not taking any initiative for that. CPM leaders think that NCP's exit won't affect the left front in the assembly polls and the party is irked over the chief minister not giving any assurance on the seats even after summoning state party chief Peethambaran from Idukki for talks.
Another senior leader A K Saseendran who will be subjected for an eye operation on Wednesday will be on medication for one week. In the midst of the assembly session, Mani C Kappan has also left the state for some personal issues. Even though the Kappan faction says that national chief Sharad Pawar will intervene on party issues in Kerala, no official confirmation is received from Delhi in this regard.
Within two days, it could be known that whether Praful Patel will be appointed to look after Kerala or Sharad Pawar will take up the state's issues directly. If the chief minister has told on Tuesday's meeting itself denying the Pala seat, then Kappan was thinking to leave the LDF fold yesterday itself.