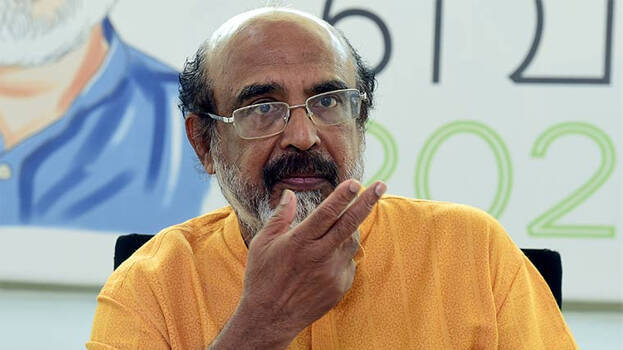 THIRUVANANTHAPURAM: Finance minister Thomas Issac has said that a constitutional body like CAG has made an unnecessary intervention on the KIIFB issue and a conspiracy has been going on to destroy the board. The finance minister reiterated about the allegations against KIIFB while talking in the state assembly.
"Many things which were not specified in the draft report of CAG has made its way in the final report. KIIFB has not imposed any additional liability on the government and in the letter sent by CAG, it is not said that the audit according to existing provisions in section 14(1) is not enough for the board," he said. The finance minister reiterated that all financial dealings of KIIFB are undertaken in a transparent manner and anybody can scrutinise it.
"The second phase of KIIFB is not under consideration now. As of now, the board has formulated various development programmes worth Rs 65,000 crore. The allegations against it are ample testimony to the fact that its programmes are being successfully implemented in the state," Issac stated.
He also further added that Kerala has the best treasury software in India. In the wake of the irregularities reported last year, now a safety audit and functioning audit is going on. A delay has been caused by these audits. Since this government has taken charge, three employees were sacked for irregularities in treasury transactions.
Issac added that the reliability of treasury will be maintained. As of now, a vigilance probe has not been ordered on Vanchiyoor treasury scam. Meanwhile, the police probe on the criminal case is ongoing. Any other irregularities have not been found so far. The finance minister also informed the assembly that compared to the previous government capital expenditure increased by Rs 16,304.