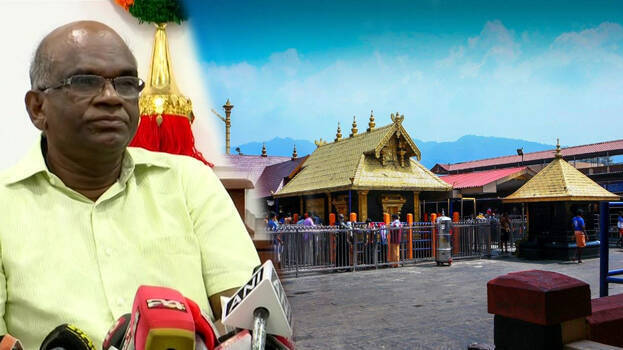 PATHANAMTHITTA: N Vasu, President of Travancore Devaswom Board has said that as of now the Sabarimala Shrine has received only revenue of just Rs 15 crore. The loss of revenue from Sabarimala will affect the functioning of other small temples which comes under the board. The expense of the small temples which do not have much revenue, is met out of the mammoth revenue from Sabarimala. Therefore the board has asked Rs 100 crore from the government to meet the expenses of temples under the board. TDB is also thinking to increase the number of days the shrine will be opened for monthly pooja. N Vasu said these things will be discussed with higher authorities in the government including the minister.
The board is going through severe financial strain during the Covid 19 period. The decrease in devotees is also reflected in the revenue received from the shrine. Last year, TDB received Rs 200 crore from Sabarimala. Rs 30 crore is needed for the board per month to pay salaries of staff. Board has sought the government's help and authorities have responded positively to the board's request.
The highest footfall of pilgrims is witnessed in Sabarimala during the Makaravilaku period. But this time Makaravilaku will be observed just as a custom. Only 240 persons will be allowed in the premises of the shrine during the time of Makaravilaku to be held tomorrow. The Makarasamkrama Pooja will be held in the morning between 8.10 and 8.32 am. Those who came for the darshan today will not be allowed to stay on the premises.