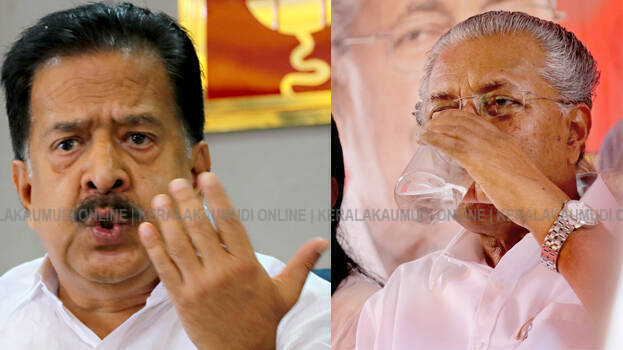 THIRUVANANTHAPURAM: The ruling and the opposition fronts locked horns over a statement of the chief minister in the Kerala Assembly. Opposition leader Ramesh Chennithala scoffed at the chief minister saying that he should not have said that he is of a special genus. Following his statement, a verbal spat broke out in the assembly. The opposition leader asked the chief minister not to brag too much. Chennithala soon hit out at T V Rajesh saying that he has not cried before TV channels saying my father, mother etc.
Chennithala alleged that Pinarayi Vijayan is a master of groupism. He said this when the chief minister spoke about group squabbles in the congress. What right does Pinarayi have to talk about groupism in the Congress? How a person who cannot control his own office control the state, asked Chennithala. As Pinarayi belongs to a special genus he got associated in the scam. The Lavalin case was postponed several times.
Chennithala alleged that the chief minister changed his stand when probe by central agencies reached Raveendran. The probe against Swapna is moving at snail's pace. How the chief minister, who did not know that his own office was the centre of underworld gang, rule the state. The chief minister's statement to the adjournment motion was not factual. The chief minister who gave a good certificate to M Sivasankar did not do anything in the report of the financial inspection department against him.
The assembly also witnessed heated exchanges between the chief minister and Congress legislator P T Thomas over the gold smuggling case.