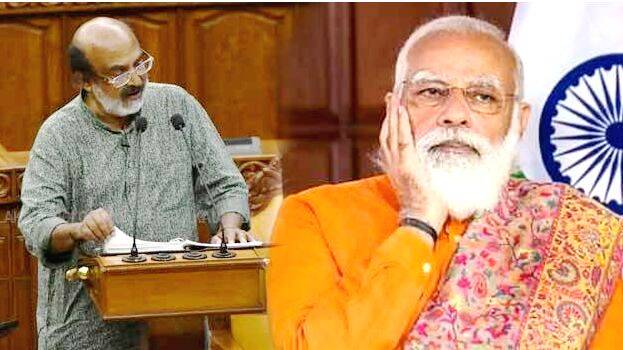 THIRUVANANTHAPURAM: BJP state president K Surendran on Friday accused Finance Minister Thomas Isaac of highlighting the achievements of central government projects as his own in the state budget. Surendran said that those who mocked Narendra Modi when he introduced Digital India are now imitating Modi's plan.
"Isaac, who once claimed that computerization had adversely affected and that computer was a demon, now says that laptops will be delivered to every home. Communists must realize that Digital India has been a huge success. When the Central Government introduced the Labor Amendment, the Left were the ones who preached that it was a violation of labor laws. Now, the finance minister says jobs will be provided to every household." Surendran said.

"If there is any benefit in this budget, it is only the plans of the Central Government. KSEB's LED bulb, salary hike for Anganwadi teachers and Asha workers, employment guarantee scheme and Kudumbasree were all introduced by the Central Government," Surendran added.