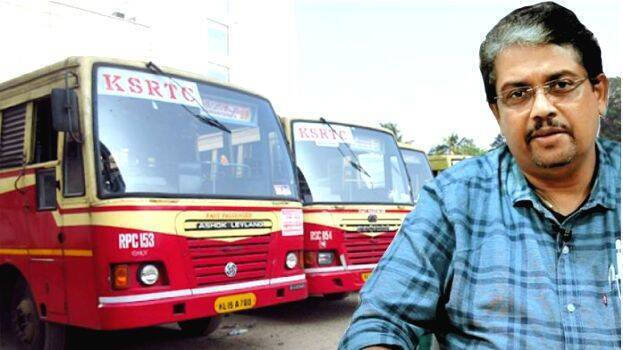 THIRUVANANTHAPURAM: The CMD will recommend a vigilance probe on the financial irregularities of Rs 100 crore that took place in KSRTC. Further steps will be taken after the explanation of executive director K M Sreekumar. CMD Biju Prabhakar does not want the vigilance wing of KSRTC to probe the irregularities. Complaints were earlier raised against the vigilance wing of the KSRTC. Action will be taken against executive director P M Sharaf Muhammed for taking back an employee remanded in a POCSO case. A show cause notice was issued against him the other day.
The CMD had in a press meet yesterday levelled a series of allegations against a section of employees of the KSRTC. He alleged financial irregularities to the tune of Rs 100 crore had taken place during 2012-15. He said a detailed inspection will be conducted to see whether more money has been lost and a complete reshuffle is also needed in the corporation. He said tampering with ticket-vending machines were also noticed.
Though he said that only 10% are engaged in various kinds of malpractices, workers organisations came to the fore against him. Executive director K M Sreekumar (pension and audit wing) has been transferred to central zone (Ernakulam) as administration officer as part of the probe. There will be steps including criminal case against him, said Biju Prabhakar.
Sreekumar was in charge of the accounting department during 2012-2015. KTDFC had been complaining for some time that the loan of 350 crore given to KSRTC has not been repaid so far. The irregularities were found by a departmental probe conducted by S Anil Kumar, a member of the governing panel.
Biju Prabhakar convened the press meet after calling on Ministers Thomas Isaac and A K Saseendran. The LDF Government had been trying to make KSRTC profitable from the time they assumed power. Biju Prabhakar is the sixth managing director of this government.