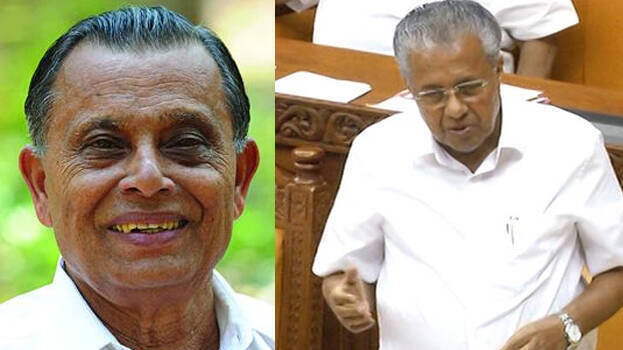 THIRUVANANTHAPURAM: Chief Minister Pinarayi Vijayan supports Udduma MLA A K Kunjiraman over the allegation that he threatened the presiding officer during the local body polls. The chief minister clarified that A K Kunjiraman is not a person like that. The chief minister was replying to the submission given by League MLA N A Nellikkunu in connection with the presiding officer being threatened by the MLA.
The chief minister told the assembly that the allegation of fake voting was spread with some malicious intentions. State election commissioner has sought the Kasargod district collector's clarification over the issue. The collector, in turn, has served a notice to the presiding officer to hear his part over the issue. The chief minister said more information in this incident cannot be revealed now as the district collector is preparing a report on the election commissioner's directive.
"No complaint was received to the police station over the incident. Whereas on the basis of a newspaper report Kasargod district crime branch DYSP has been deputed to conduct a preliminary investigation over the incident," the chief minister said.
Senior Congress leader and MLA K C Joseph also alleged that there were rampant instances of fake voting in Kasargod and Kannur. As the speaker rejected the plea of opposition for an urgent motion in the house over the incident the opposition members rose up in protest and they staged walk-out from the assembly.
Meanwhile, K Kunjiraman MLA said that he has not insulted the presiding officer. "I reached the booth to cast my vote and I only intervened to solve the issue going on there," Kunjiraman said.